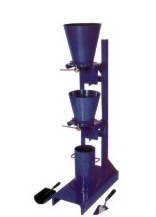 COMPACTION FACTOR APPARATUS.
A useful tool for workability, determination of concrete .
mixes very low workability .
Maximun size of aggregate not exceeding 38mm.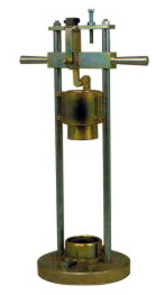 AGGREGATE IMPACT TESTER
To determine the impact value of aggregate.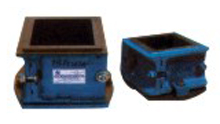 CYLINDRICAL MOULDS
Made of cast iron with different sizes.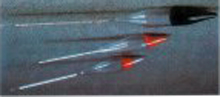 SOIL HYDROMETER
Used for grain size analysis of soils.

LOS ANGELES TESTER
To determine the wear rate of stone materials.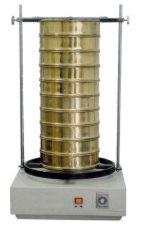 SOIL SIEVE SHAKER
High - frequency sieve shaker used for graded analysis of non - cohesive and dry grain substance.
KINEMATIC CAPILLARY
VISCOSITY TESTER .
To test kinematic viscosity of liquid petroleum
products under certain constant temperature.
AUTO TRIAXIAL TESTER
Specimen size: Ø39.1mm , Ø;61.8mm , Ø;101mm Axial force : 0 -10KN , 0- 30KN , 0 - 60KN.
UNIVERSAL TESTING MACHINE ,
To test the mechanical peerformance of metal, plastic , rubber , etc.
Max Load (KN): 100 - 1000.
Load Capacity : 0.4% ~ 100% of Max. test load.
Load accuracy : < ± 1%.


DIRECT SHEAR
For determination of soil direct shear strength .